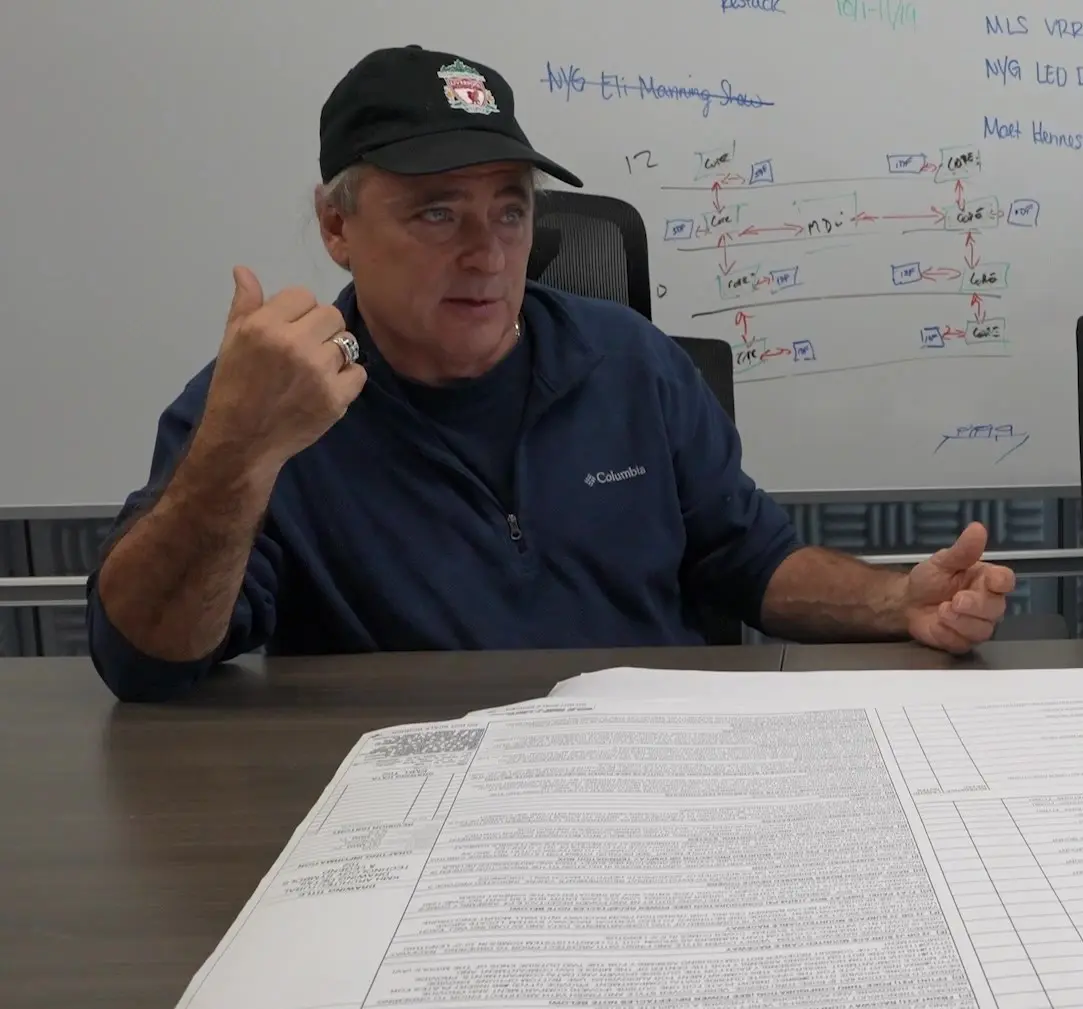 On every project, regardless of scope, KMH collaborates and consults with your senior management, IT, engineering, and technical production teams from the earliest project phase to deliver the right combination of workflow and production technologies to help you connect with your audiences. We'll make sure your facility, whether it's an upgrade or ground-up new build, supports current production requirements and is also flexible infrastructure to accommodate future expansion and the addition of new technologies.
REMI, Cloud, on/off-premise, multi-site, virtualized or centralized production -- there are so many options for production workflows, and we understand you often have a hard time choosing. Our role as system integrators is consulting with you to help you determine which type of workflow is right for you as your business grows.
To help customers fully envision what their facilities or new spaces will look like, the KMH team uses all major graphics and architectural software, including:
• The full Adobe suite, including Illustrator, Photoshop, AfterEffects, and Premiere
• Autodesk Maya 2022 with Arnold Renderer for creating accurate and realistic renderings and 3D Visualization with real-world dimensions.
• Autodesk AutoCAD to provide finalized layouts for customer approval and files for fabricators to use when building sets.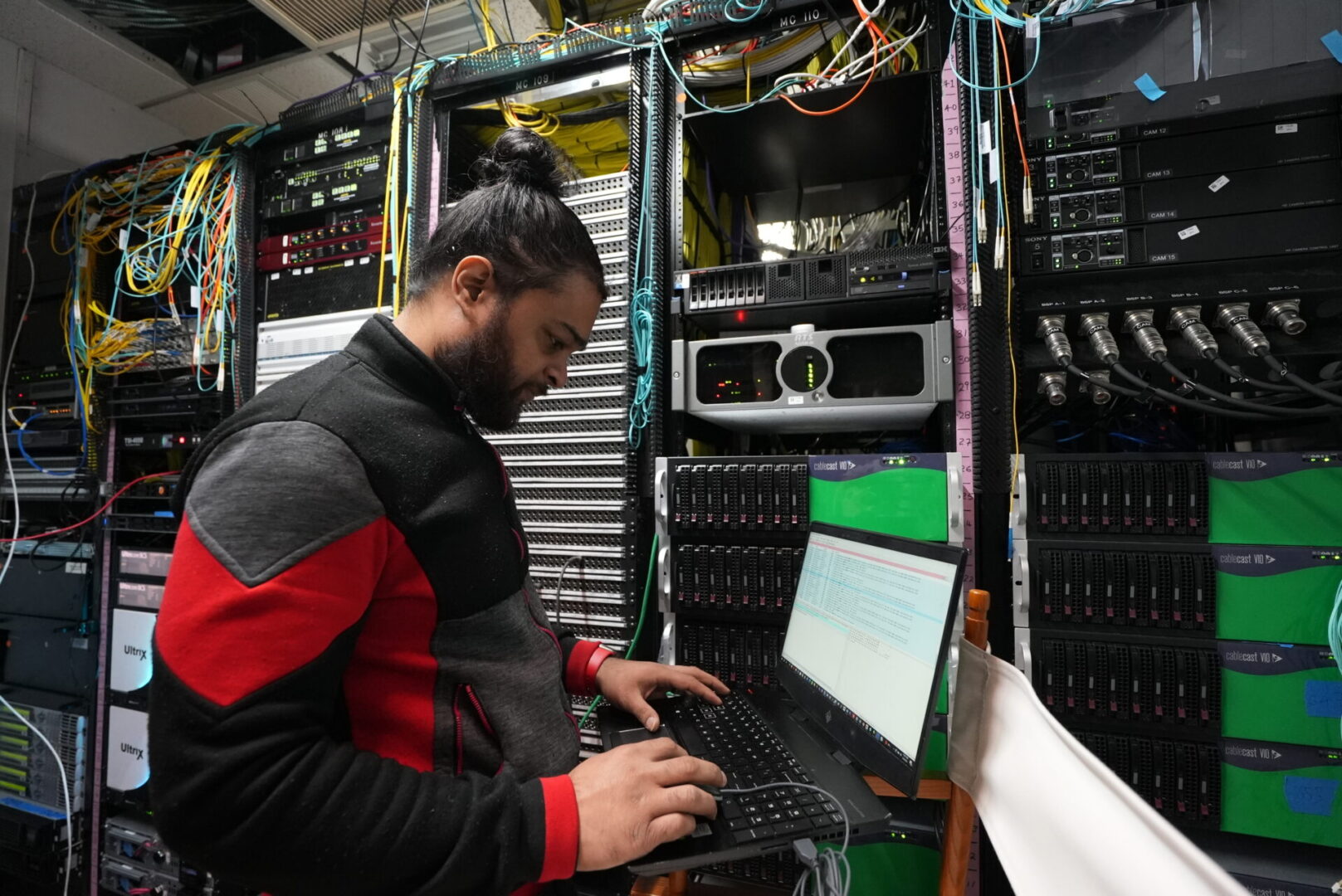 System Integration & Installation
Traditional system integration work – providing ongoing consulting services, designing, and installing new A/V technologies – is still the core of our business. But our customers are working differently and so are we.
KMH is continually adding new services and forging new technology partnerships to help customers adapt to changing business environments. KMH customizes video networks, designs remote production workflows for WFH or hybrid employees, and deploys new media distribution systems and IP encoding platforms – configuring each to fit an organization's unique requirements, needs and budgets.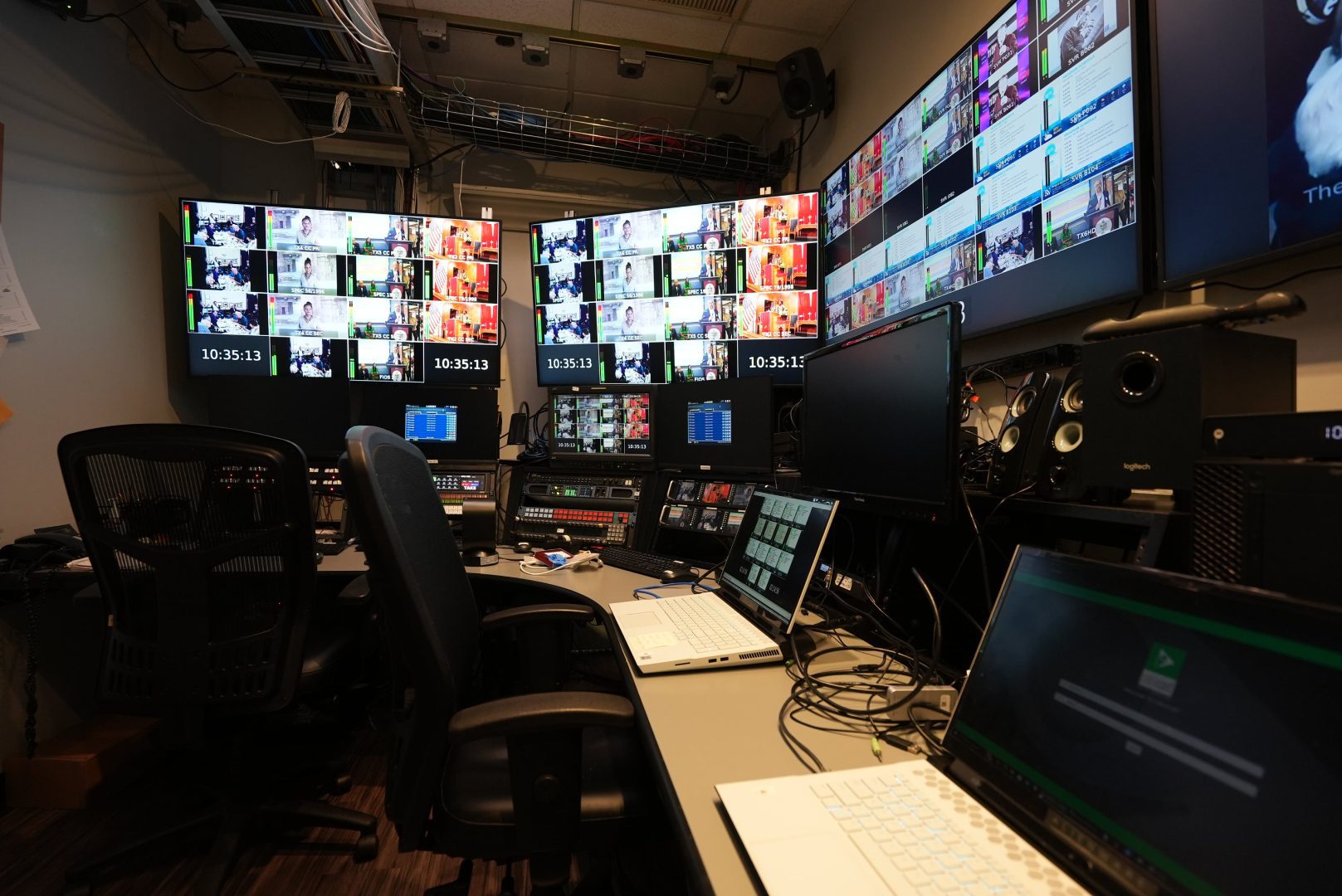 Organizations need a partner who can also consult with them in the early phases of a project, do the work on time and then stay with them once everything is done to make sure they're properly trained and equipped for success.
We work with customers as a long-term partner, forming the type of connection where they have a comfort level knowing we're available for them. System integration is now about more than building a system and handing it over. Once we complete a project, we don't disappear, we become part of your operational workflow and long-term creative strategy.
Engineering & Technical Capabilities
The KMH team works closely with your IT, engineering, and management teams to deliver technical solutions that are easy to operate and maintain.